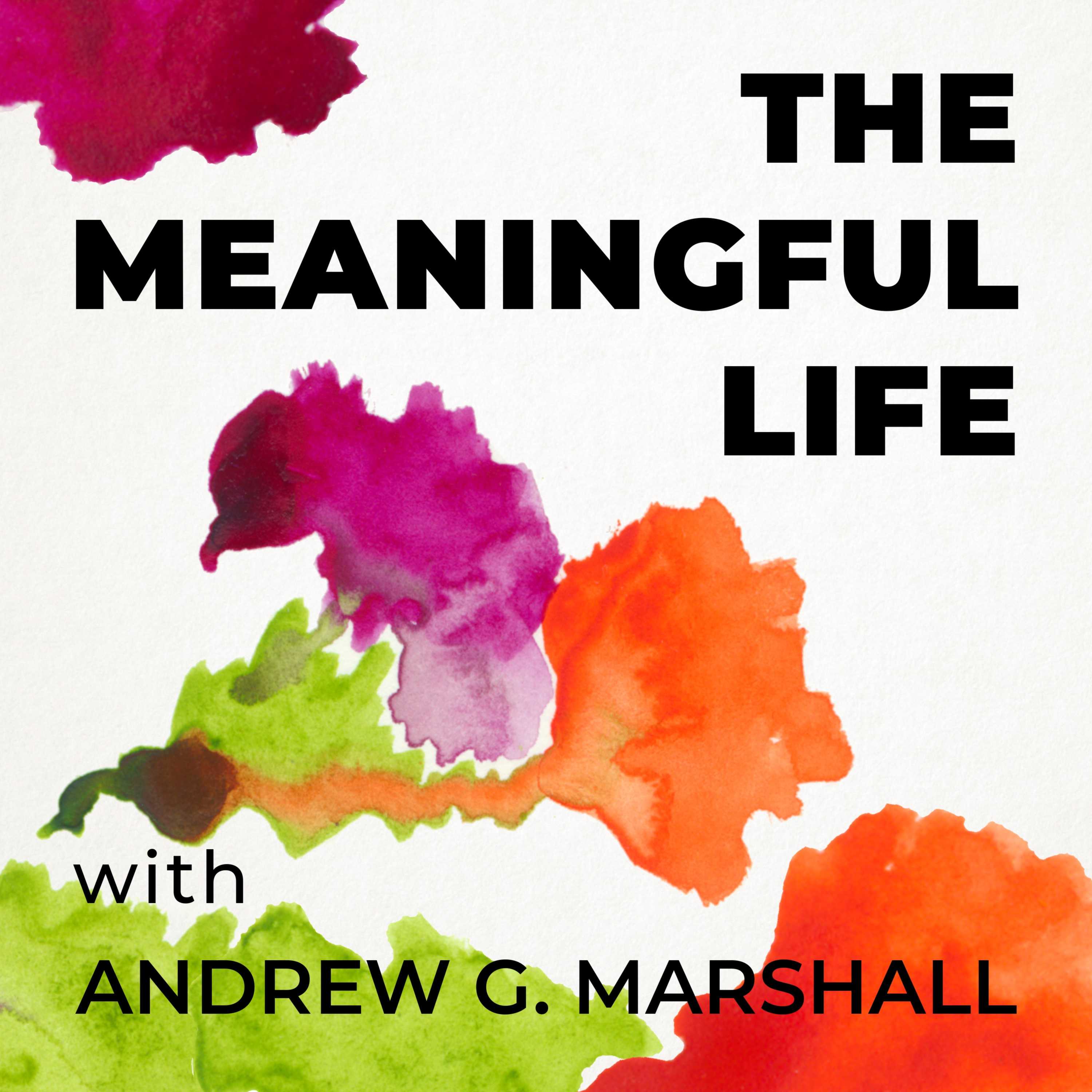 Your last encounter with a poem may well have taken place in a grim classroom, perhaps a painful dissection of WB Yeats or Matthew Arnold.
Poetry can be something entirely different, however, and prize-winning poet John McCullough gives us poetry that is a source of joy, mindfulness and sheer fun.
John McCullough "guides us through a world of déjà vu, doubt and rapture" (Helen Mort). His poetry gives us "fresh insight into vulnerability and suffering", according to the judges of the Costa Poetry Award.  His poems reference Kate Bush, Lady Gaga, birdlife, Grindr and My Little Pony, while exploring love, loneliness and issues like homelessness and homophobia. 
In this episode Andrew and John talk about the ways poetry can make your life richer, deeper and more meaningful. Poetry helps us live in the moment, it offers a rest from relentless rational thinking and it helps us to process our experiences and make sense of them.
John McCullough's latest book of poems, Reckless Paper Birds, won the 2020 Hawthornden Prize for Literature and was shortlisted for the Costa Poetry Award. He has also won the Polari First Book Prize and his collections have been named Books of the Year in The Independent, The Guardian and The Observer. He is featured regularly in magazines such as Poetry London, Poetry Review and The New Statesman. Most recently, his poem 'Flower of Sulphur' was shortlisted for the 2021 Forward Prize for Best Single Poem. John lives in Hove with his partner and two cats, and teaches creative writing at the Open University and the University of Brighton. 
Follow Up
Join our Supporters Club to access exclusive behind-the-scenes content, fan requests and the chance to ask Andrew your own questions. Membership starts at just £4.50.
Read Reckless Paper Birds, John McCullough's Hawthornden Prize winning collection.
Find out about John McCullough's other books.
Follow John McCullough on Twitter @JohnMcCullough_ and Instagram @mrjohnmccullough
Get Andrew's advice on creating change in your life and relationships in his book Wake Up and Change Your Life: How to Survive a Crisis and Be Stronger, Wiser and Happier.
Listen to Andrew's interview with author Josh Cohen on "How to Live: What You Can Learn From Your Favourite Literary Character".
Andrew offers regular advice on love, marriage and finding meaning in your life via his social channels. Follow him on Twitter, Facebook and YouTube @andrewgmarshall