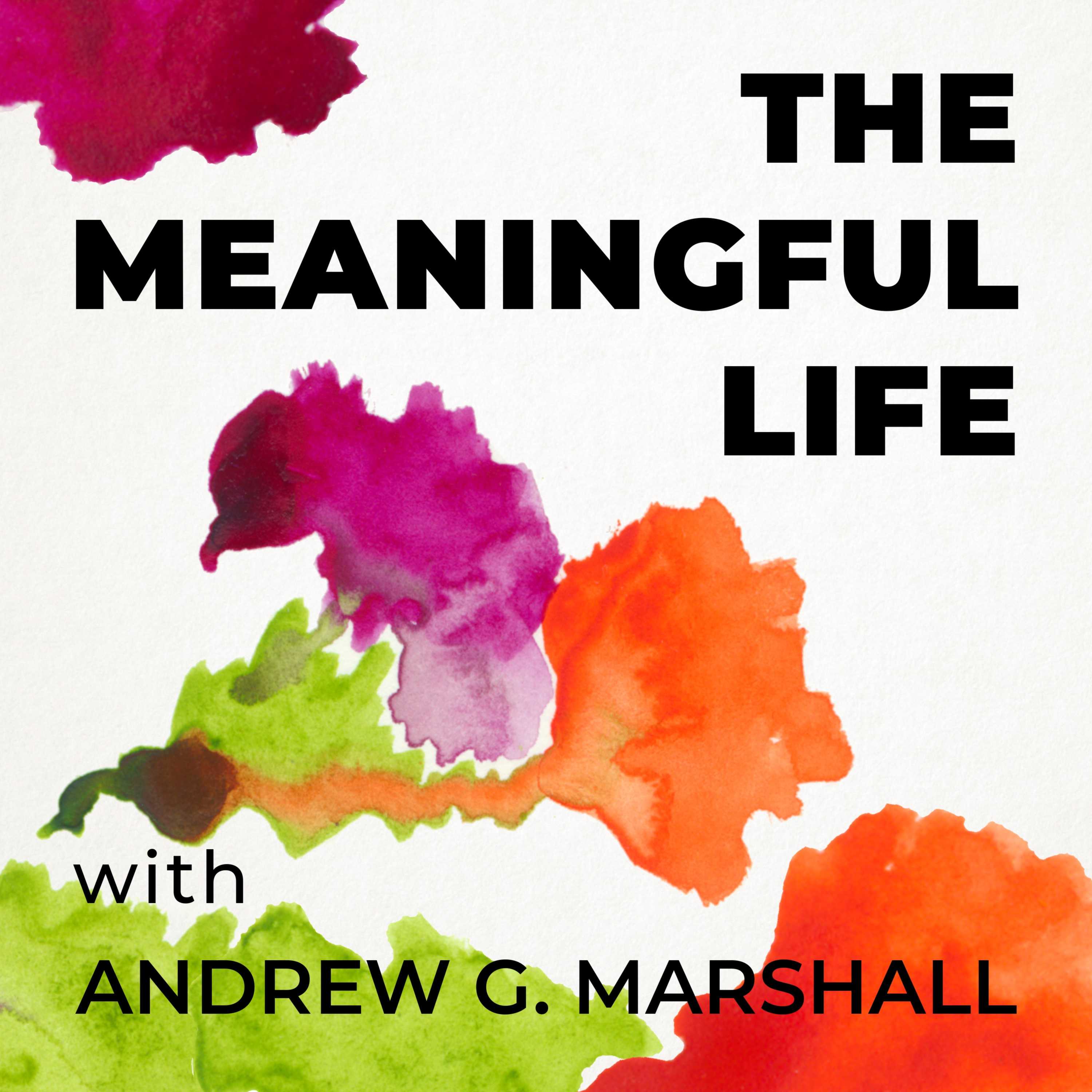 For Andrew, it is the writings of Dr James Hollis, one of the world's most eminent Jungian analysts, that have "sustained me through my dark times". James Hollis' books also regularly help Andrew's marital therapy clients to create change in their relationships and recover from infidelity. 
For the 50th episode of The Meaningful Life With Andrew G. Marshall, Andrew speaks to James Hollis about what it means to be resilient - how do we discover and develop the strength nature gives us to "walk through the forest" when we inevitably hit dark times? 
Bookshops and the internet are full of "five steps to happiness" style self-help manuals, telling us that if only we wake up earlier, change jobs, or eliminate caffeine, we will solve all our problems.
In fact, life is fractious and difficult, and requires us to persist. The best way to do this is not an external solution, but to find and trust the strength within ourselves. 
James Hollis is a Washington D.C. based Jungian psychoanalyst and the author of seventeen books. He was Executive Director of the Jung Educational Center in Houston, Texas for many years and Executive Director of the Jung Society of Washington (JSW) until 2019. He also worked as a Senior Training Analyst for the Inter-Regional Society of Jungian Analysts and as a Director of Training of the Philadelphia Jung Institute.
Follow Up
Join our Supporters Club to access exclusive behind-the-scenes content, fan requests and the chance to ask Andrew your own questions. Membership starts at just £4.50. 
Take a look at James Hollis' website.
Read Andrew's review of James Hollis' book Swamplands of the Soul: New Life in Dismal Places.
Read Andrew's review of James Hollis' book Living an Examined Life: Wisdom for the Second Half of the Journey.
Read Andrew's review of James Hollis' book Living Between Worlds: Finding Personal Resilience in Changing Times.
Read Under Saturn's Shadow: the Wounding and Healing of Men by James Hollis.
Listen to Lisa Marchiano of the This Jungian Life podcast speaking with Andrew about meaning and motherhood.
Get Andrew's advice on creating real change in your life and relationships in his book Wake Up and Change Your Life: How to Survive a Crisis and Be Stronger, Wiser and Happier.
Andrew offers regular advice on love, marriage and finding meaning in your life via his social channels. Follow him on Twitter, Facebook and YouTube @andrewgmarshall